When farm consultant Roy Johnson retired from dairy farming after 22 years, he found he really missed the "toys" he'd been able to drive as a farmer.
"I've always loved machinery, and Otorohanga has a very strong vintage machinery club, so I joined and started collecting around 2014," says Roy.
Two of his favourite machines are a pair of crawlers he bought in 2018. The orange Cletrac (Cleveland Tractor Company) is circa 1940s and the yellow Oliver is circa 1950s, when Cletrac was bought out by Oliver.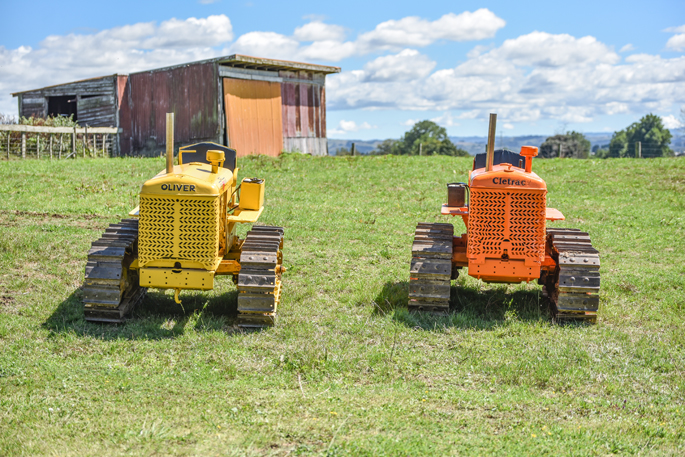 They are pretty much identical machines, with the same dimensions, but some minor differences. They both are ADH models meaning they are Model A, diesel, and wider tracks for hills.
They are 30hp, four cylinder engines and have a vertical exhaust, which Roy renovated with stainless steel milk line.
"They would have been imported from the States, and used for bush and scrub, clearing on the post war settlement blocks during the 1950s.
"They were perfect as they had no tyres to get a puncture, didn't get stuck in mud, and could handle sharp inclines."
Roy gains much enjoyment from taking a machine apart and putting it back together.
"It's very satisfying getting something running that you know hasn't run for 30 years."
The Oliver has an alternator but the Cletrac hasn't. The old owner used to start it by running it down a hill. Roy has made some modifications and charges the battery in the shed so he can start it.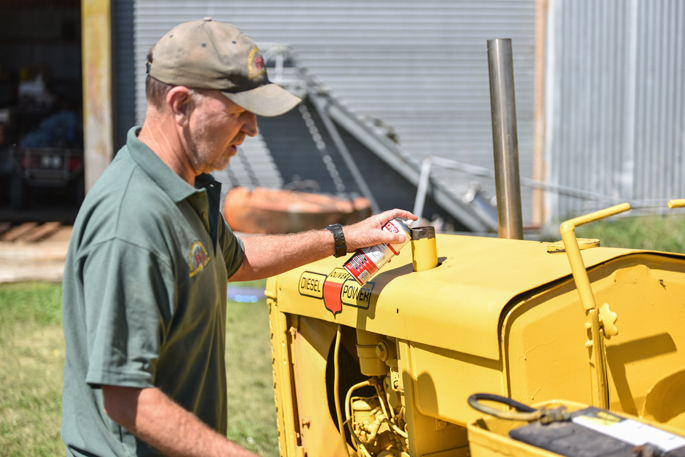 Roy was lucky to get a trailer of spare parts and even the original manuals with them, both of which were invaluable for his restorations. Amongst other things, the Oliver had a new fuel filter, new seats, a temperature gauge from Amazon USA, and some new stickers. The Cletrac needed a new injector pump, and is a lot more worn mechanically and structurally.
Weighing in at three tonnes each, Roy describes his crawlers as "collector's items now", and they are used lightly during Otorohanga Vintage Machinery Club events and meets.
"Replacing parts such as the tracks would be prohibitively expensive, so I do look after them."
As recognition for his labour of love, the crawlers won the Best Restoration Award 2020 at the Otorohanga Club, and this is voted for by club members.
"People love an old machine that has been done up to look new!"