Farmlands Horse of the Year promises to be the best show ever, says director Kevin Hansen.

"It's going to be a great celebration of the past 16 years of shows."

Horse of Year has events for all ages. Photography by Lesley Warwick.

And while he thrives on watching top competition, Kevin gets an even bigger buzz out of seeing crowds enjoy the sport.

"I want everyone to see what I see when I watch showjumping or eventing or dressage," he says.

For the past 16 years he has given his all to entertain and educate people about the wonders of horses. 2015 marks the 17th consecutive show in Hawke's Bay – it's also the year he wife Sue pack up and head to Sydney to start a new phase of their life.

While it seems impossible to keep introducing new things to the show, Keith manages to do just that.

Last year's live streaming proved such a hit all over the world, that's it back, bigger and better this year.

"This will be one of the highlights of the show," he says of Equestrian Live's (www.equestrianlive.co.nz) efforts. "It is a superb service that will be available to those not at the show and can be enjoyed worldwide."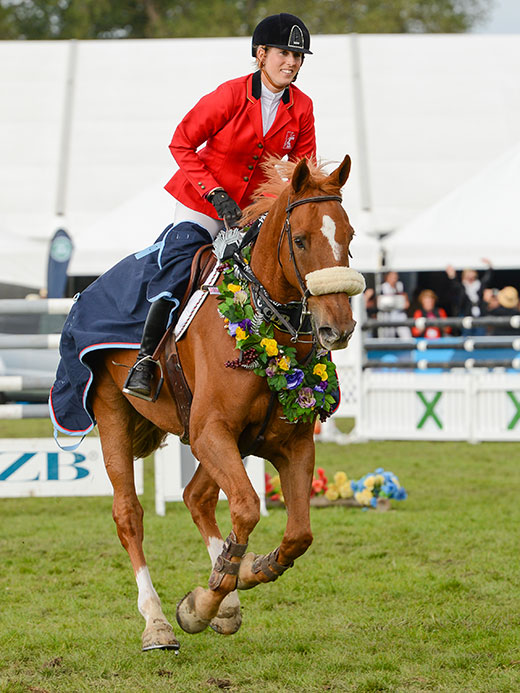 Katie Laurie and Dunstan Springfield win the Bostock International Olympic Cup at the 2014 HOY. Katie is on target for a sixth cup win in 2015. Photography by Eye Witness Images

New Zealand Olympian Jock Paget is heading home as guest speaker at the Hall of Fame dinner, where he will be interviewed by local radio host Ross Holden, and hopefully to also compete in the eventing.

"The Hall of Fame dinner is going to be a great nigh. It's always a celebration, and it will be fascinating to hear about Jock's highs and lows of the last couple of years."

Just who will be inducted into the Hall of Fame – a closely guarded secret – is always eagerly anticipated.

Another international heading the HOY is Australian dressage star Jeremy Janjic and his Friesian Django of Cacharel (owned by Lynn and Dick Jenkin of Tashkent Friesians).

Janjic and Django of Cacharel, the first Friesian to represent Australia overseas in dressage, have been together for 10 years.

They will compete in the Grand Prix CDI, Grand Prix CEDI Freestyle and the Intermediate II at HOY.

The action in the Land Rover Premier Arena rolls right through the week of March 17-22, with Tauranga's Gerrit Beker tasked with challenging each and every combination.

This year the Bostock International Olympic Cup is not a qualifier for a world champs or Olympic games, so Keith is hopeful a few more riders will step up to the challenge.

There is plenty happening ringside too, with Friday's Reunion Lunch a popular destination for the stars of yesteryear to get together and reminisce.
WHAT: Farmlands Horse of the Year Show
WHERE: Hawke's Bay Showgrounds
WHEN: March 17-22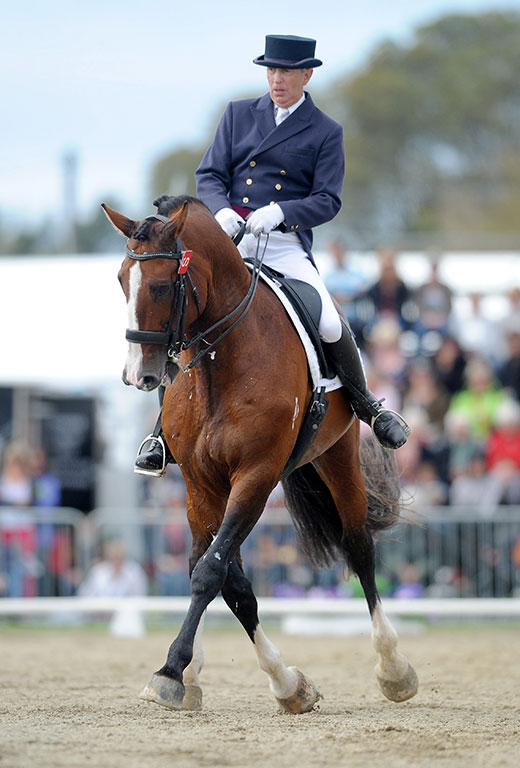 Eventer Joe Waldron competing in the 2014 Land Rover Three Day Event. Photography by Libby Law Photography