Koanui Polled Herefords is celebrating 50 years and they are doing it in style at the annual sale this month.
There are 60 rising two-year-old bulls going under the hammer at the hybrid on-farm and online auction but it is the Gold Heifer Sale which could steal the show.
Owners Chris and Jennifer Chesterman have a very rare offering of 10 rising two-year-old, in-calf heifers which is sure to garner plenty of interest.
Chris says the Gold Heifer Sale is a golden opportunity to secure a Koanui female in celebration of the 50th Anniversary.
"These females are at the cutting edge of our programme and have real potential to breed a standout future herd sire. This is why we don't sell females."
He doesn't like parting with any females at any time, which is why it really is a one-off.
"Looking at the sires in their pedigrees and the dams they are out of you can see they are special. On top of this, is the fact that several are out of two-year heifers themselves and have incredible mating sires, these heifers have real potential to breed that next herd sire.
"I truly believe that a calf from any of these females could return many times more than the initial investment."
"We love the cow herd, and our young females represent the future of the Koanui herd, so they are hard to part with. Yet we are proud to present this opportunity to celebrate this 50th anniversary sale and we will still have more than 800 registered females to calve this year.
"We'll watch the performance of these heifers in their new homes with great interest. I certainly wouldn't hesitate to purchase a bull from any of them in the future as they all have great pedigrees and a balanced set of figures."
Koanui Polled Herefords was established by Fred and Annette Chesterman in 1972. Now, at more than 800 registered females, Koanui has built a legacy based on passion, commitment, honesty, and integrity.
Commitment to the Koanui breeding programme has always been prioritised, sourcing the best genetics from around the world.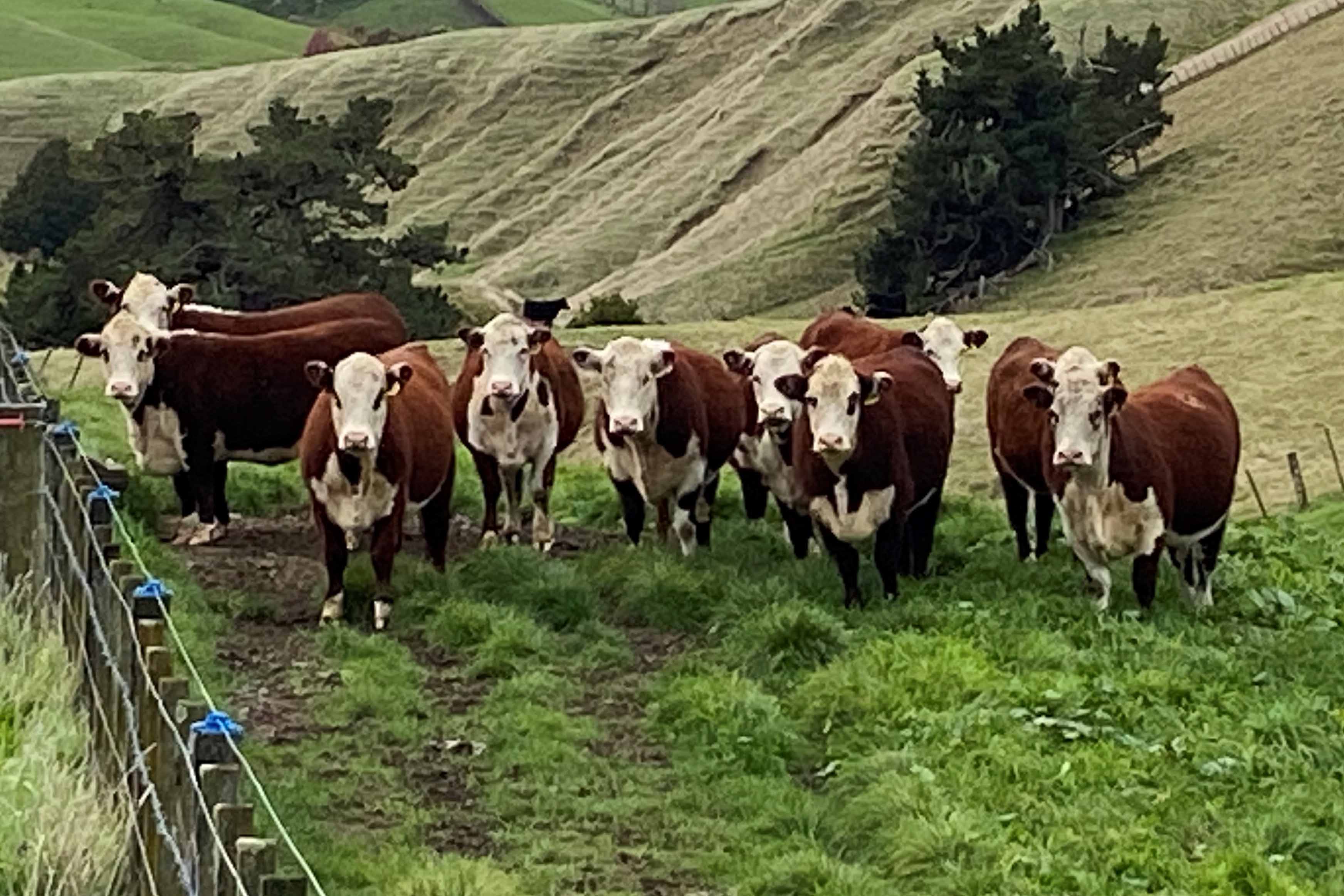 The 10 heifers being offered in the Golden Opportunity Heifer Sale.