With June 1 marking the start of winter, it's also a day in every landowner's diary.
Gypsy day is traditionally the first day of the new dairy season when share-milkers load their cows into stock trucks, herd stock on roads and move equipment and families to new farms.
Biosecurity staff in the region are warning local land owners to check their machinery is clean and stock are empty before letting them through their gates.
A Bay of Plenty Regional Council spokesperson says Waikato Regional Council is working to contain a velvetleaf infestation found within maize crops and silage in Waikato.
"Velvetleaf is just one of many pasture weeds we're working hard to keep out of the Bay of Plenty.
"Along with Noogoora bur and alligator weed, its seeds or plant fragments can easily be carried from one property to another in stock faeces, hooves, fur or soil attached to machinery.
"It's important that landowners protect their land and livelihoods by being their own border control."
Velvetleaf has yellow buttery flowers, distinctive seed pods with heart shaped leaves that are velvety to the touch and can grow up to 2.5m tall.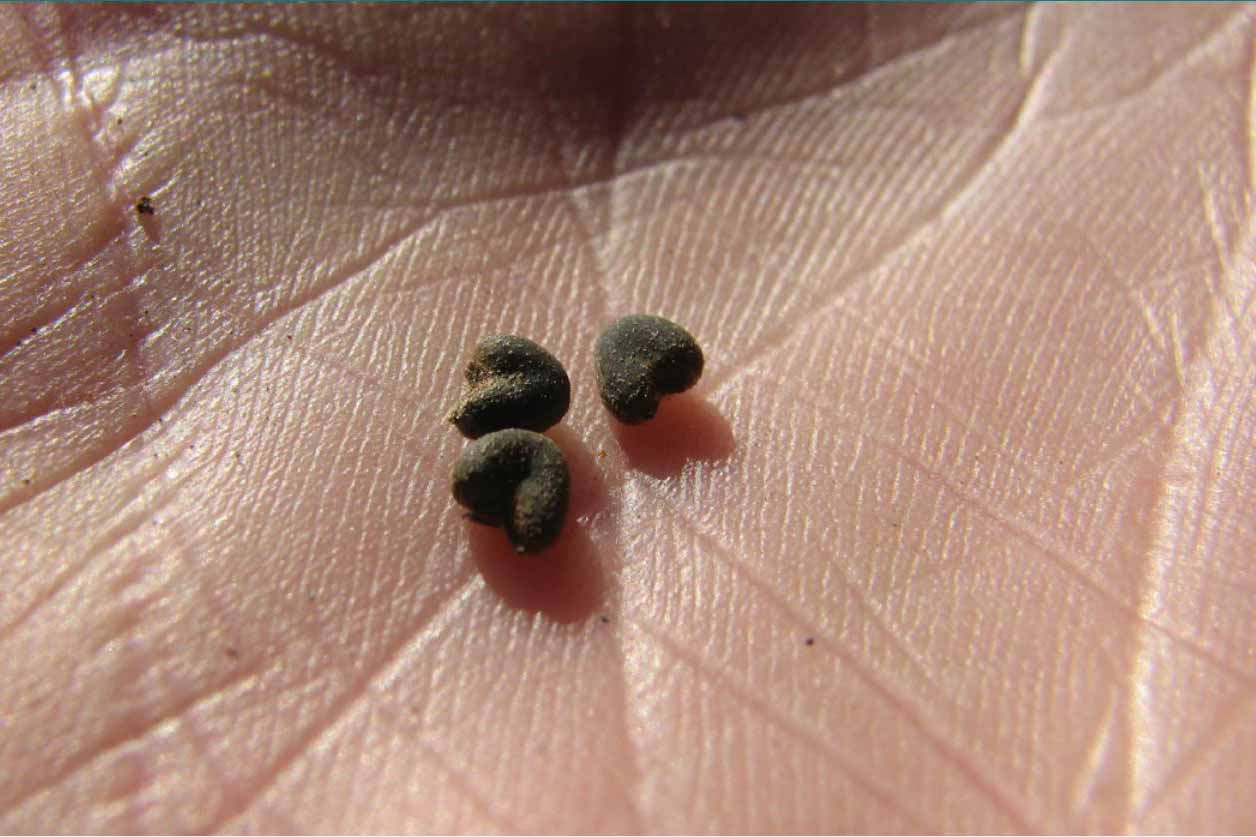 Velvetleaf seeds. Photo: Supplied.
A member of the mallow family, velvetleaf is notoriously hard to control and each plant can produce more than 17,000 seeds which can survive for decades. If allowed to germinate, it can cause up to 70 per cent reductions in crops.
Farmers in the region can keep invasive pasture weeds off their farms by checking where maize feed, stock or machinery has come from and ensuring they are not carrying any unwanted pests onto their farm.
The spokesperson says key precautions landowners must take is to ask contractors and new tenants to remove all visible soil and plant matter from their machinery and stock before leaving their previous location.
"Allowing stock to empty out before transport will also reduce the risk of seed being spread through cow dung."