Three top performing Bay of Plenty orchards are finalists in the inaugural Ahuwhenua Trophy competition to honour excellence in Maori horticulture.
Traditionally awarded to dairy and sheep and beef farming enterprises, for the first time in the trophy's 87-year history, the competition has been opened up to Maori horticulturalists.
The three finalists were announced at a special ceremony at Parliament in February by the Minister for Māori Development, Nanaia Mahuta.
Hineora Orchard
Hineora Orchard, Te Kaha 15B Ahu Whenua Trust, is a Maori freehold land block located in the Eastern Bay of Plenty township of Te Kaha, 65km east of Opotiki on which the trust run a kiwifruit joint-venture operation.
The land comprises an area of 11.5 hectares, on which the trust run a kiwifruit joint venture operation, a commercial pack-house facility housing the local kiwifruit spray company (in which the trust holds shares), and a four bedroom home for accommodation at the block. Today the trust jointly manages 8.13ha of G3 SunGold kiwifruit, producing just over 133,000 trays annually.
Otama Marere
Otama Marere, Paengaroa North A5 Block, in Paengaroa near the Bay of Plenty town of Te Puke, grow a mixture of Green, SunGold and organic kiwifruit as well as avocados.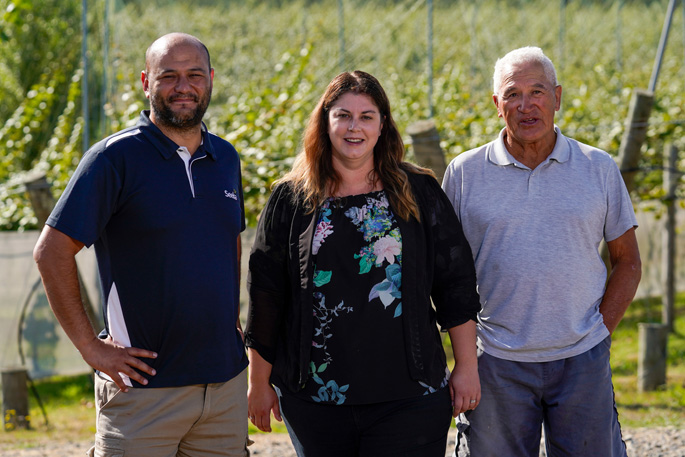 Today, they operate is 11.87ha of Hayward Green kiwifruit, three blocks of SunGold G3, and in 2018, Otama Marere became one of the first Maori-owned orchards to embrace organic SunGold and now has 7.08ha of organic Gold in development.
From 2018-2020, the trust planted 950 Gem avocados spanning four separate blocks, and 2.1ha. A full return is expected on these avocados in year five.
Ngai Tukairangi Trust
Third finalist is Ngai Tukairangi Trust, which is a very large kiwifruit operation with one of its orchards, based at Matapihi, just a few kilometres from the centre of Tauranga City.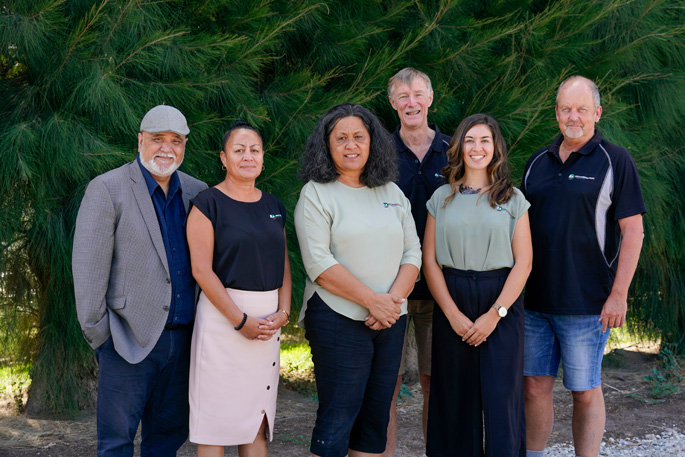 Like most kiwifruit enterprises, Ngai Tukairangi was caught up in the Psa-V crisis, but immediately grafted the Psa-resistant variety G3 SunGold. By acting early, the trust became one of the first orchards to be producing SunGold and gained a commercial advantage.
Ngai Tukairangi Trust has 1,650 beneficial owners and makes a point of encouraging whanau involvement and employs about 56 staff.
With the March-April finalist field days and the May 22 awards dinner cancelled due to Covid-19, the winner will be now announced by the Minister for Maori Development, Nanaia Mahuta and Minister of Agriculture Damien O'Connor and a special event for the trophy presentation of will be arranged once Covid-19 related restrictions are eased.
The Ahuwhenua Trophy is the most prestigious award for excellence in Maori farming and was inaugurated 87 years ago by the visionary Maori leader, Sir Apirana Ngata, and then-Governor General, Lord Bledisloe. The objective was and still is to encourage Maori farmers to improve their land and their overall farming position with an emphasis on sustainability. On a three-year rotational basis, the trophy will now be competed for by Maori farmers in the sheep and beef, horticulture and dairy sectors.
Ahuwhenua Trophy Management Committee chairman Kingi Smiler says it is exciting to see such a positive response from Maori in the horticultural sector.
He says the high calibre of all the entrants, and in particular the finalists, highlights the contribution that Maori are making.
"In the last 20 years, the horticulture sector in New Zealand has become one of the stars of the NZ primary sector economy and it is pleasing to see that Maori have been an integral part of that growth."