Boosting forest productivity, technology, safety and skills and reducing environmental impacts are at the heart of a newly-launched forestry programme in New Zealand.
Te Mahi Ngahere I te Ao Hurihuri – Forestry Work in the Modern Age is a new $29.3 million, seven-year collaboration between Forest Growers Research Ltd, a consortium of forest owners and forestry machinery manufacturers, and the Ministry for Primary Industries.
It has its sights on developing a new in-forest harvesting and log sorting system specific to our country's forests, using automation and robotics – a first for NZ.
FGR chief executive Russell Dale says technology is increasingly important in improving safety, skills and productivity, and protecting the environment.
"Our industry relies on people, but labour shortages and rising costs in harvesting forests and transporting logs are holding the industry back and reducing our ability to grow.
"Our new programme with MPI aims to automate the tasks after felling that have traditionally required substantial labour. These include log branding, log sorting and scaling.
"We also want boost the efficiency of forestry operations, take people away from hazardous harvesting roles, and give them the skills they need for the future."
Sustainable benefits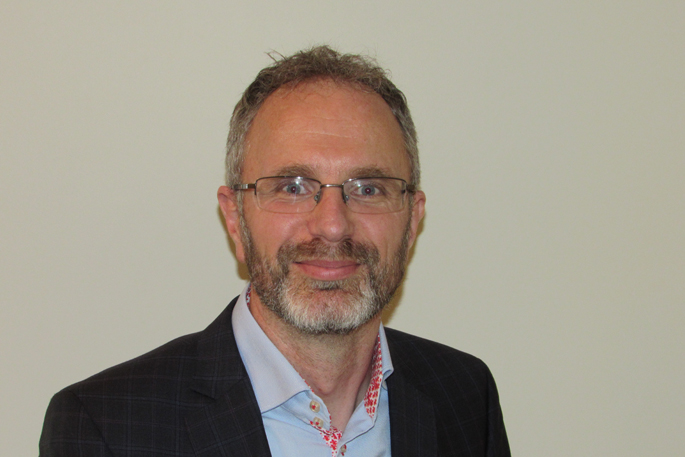 Steve Penno.
MPI's Director Investment Programmes Steve Penno says at the heart of the new programme is creating sustainable benefits for NZ, by delivering economic, environmental and social outcomes. "This new programme brings key industry players together to tackle common challenges facing our forestry industry, and will deliver solutions that keep people safe, and boost their skills and capability," says Steve.
"It'll also help to bridge the gap between demand for our logs and the shortfall in labour. All of these are essential for a thriving forestry industry.
"The social, environmental, and economic outcomes expected under the programme are at the core of the Sustainable Food & Fibre Futures programme we launched last year."
FGR's harvesting programme manager Keith Raymond says as harvesting shifts to forests planted in the 1990s and onto steeper land in smaller, more isolated holdings, the industry faces the challenge of reducing costs and improving efficiency to maintain our international competitiveness.
"Current technology and processes mean logs are handled between eight and 12 times before they're loaded for export. This adds time and cost.
Fundamental shift
"Unless we make a fundamental shift in our forest harvesting operations, NZ may have difficulty meeting demand and remaining competitive. We believe our programme can deliver this shift.
"It will also help to maintain good momentum in forestry innovations and keep NZ at the forefront."
MPI and the industry partners are finalising the programme's contract, which is expected to deliver operational cost savings across industry of $27.5 million per annum by 2025, increasing to $76.8 million per annum by 2031.
MPI is investing up to $11.7 million over the life of Te Mahi Ngahere I te Ao Hurihuri – Forestry Work in the Modern Age, and the industry co-investors, FGR Ltd and the Forest Value Chain Consortium, are investing around $17.6 million.
Environmental benefits
The programme has four work streams: developing new, portable forest harvesting and logistics products from design through to prototype development and testing, including a new centralised log sorting hub; improving forestry residue management and debarking; identifying specialist skills and knowledge required to operate new products, and provide training and support for forest workers; commercialising and deploying the programme's new systems and processes.
Environmental benefits will include better forestry residue management and the associated reduction in forest harvesting debris, delivering water quality management benefits, and using less chemical fumigation through introducing onsite debarking, and fewer earthworks.
The programme will potentially enable harvesting of an additional 1.65 million cubic metres of wood that would otherwise be uneconomic to harvest, valued at $190 million per annum.
Te Mahi Ngahere I te Ao Hurihuri – Forestry Work in the Modern Age follows the successful Steepland Harvesting programme led by FGR, which acted as a catalyst for a new wave of innovation in harvesting on steep land.