Poverty Bay grower Brian Amor is the national winner of the 2014 Pioneer brand seeds Maize for Grain Yield Competition with a yield of 21.16 tonnes per hectare.

Pioneer National Yield Cup winner Brian Amor (centre), with guest speaker at the awards TV3 news presenter Mike McRoberts and Pioneer East Coast sales manager Simon Begley.

Since its inception in 1998, the competition has recognised grain growers throughout the country who achieve the highest yields with Pioneer brand maize hybrids in on-farm trials.

The competition is split into five regions: Auckland Province and North, Waikato, Bay of Plenty, Gisborne/Hawke's Bay and Manawatu/Rangitikei –and includes early, mid and late maturity hybrid groups.

All on-farm product advancement trial co-operators are automatically entered into the competition and winners are announced at the Pioneer Industry Get Togethers around the country. The National Yield Cup is awarded to the highest yielding regional winner.

This year's win is Brian's fourth time grabbing the National Yield Cup, with him also enjoying success in 2008, 2010 and 2012.

He credits his high yields to attention to detail and doing the small things well "and at the right time".

Right hybrid
That includes ground preparation, selecting the right hybrid and having the right contractors do the planting, says Brian.

The 76-year-old says he probably should be retired but enjoys the maize business and has no plans to give it up.

He takes particular pride in winning the national competition on behalf of the Gisborne region too.

The winning plot of Pioneer brand P1253 was planted on October 9, 2013, at a plant population of 96,000 plants per hectare and harvested on May 7, 2014.

The individual ears were not big, but there were lots of them. At this winning yield each ear had an estimated 225 grams of dry grain.

Pioneer brand seeds' maize product manager Barry McCarter says while winning the National Yield Cup four times in the last seven years is a fantastic achievement for Brian, this year's result is even more notable.

"This is the first time we've recorded a yield of more than 21 tonnes of grain per hectare," says Barry.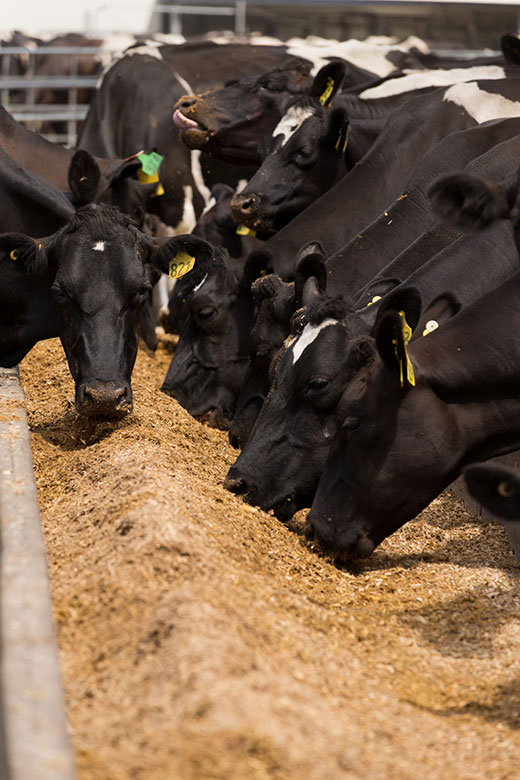 Good season
"It's a great example of what can be achieved with a high-yielding hybrid, excellent crop management techniques and a good growing season in Poverty Bay," says Barry, who visited the trial as part of Pioneer's annual inspection of research trials in March.

"It clearly was a crop that had been planted on time with excellent weed control and top fertility. Fertility is considered very important and is partly supplied by the application of chicken manure during the winter period."

The weather wasn't so kind in other districts, with a lack of rainfall throughout the North Island. But despite climatic challenges, the competition's winning yields were generally high.

Regional winners for the 2014 season are:
Bay of Plenty: Dovaston Family Trust with a Pioneer brand P1253 yield of 19.25 t/ha.

Auckland Province and North: Shawn and Tracey Nichols, Northern Wairoa Flax Company, with a Pioneer brand P0021 yield of 17.19 t/ha.

Waikato: Lloyd Farms Ltd with a Pioneer brand P0891 yield of 18.51 t/ha.

Manawatu Rangitikei: Dennis Nitschke with a Pioneer brand P0021 yield of 18.92 t/ha.