Strange the sights you see in the country – including an oversized corrugated pukeko letter box and a fully-dressed man in an open-air bathtub on wheels.
Both were photographed by Coast & Country's roving reporter and featured as the Country Funnies photos in the May and June publications.
For the pukeko photo, Jan Salmon of Hamilton suggested the caption "Pecko thinks there are too many corrugations in this neck of the woods!" while Brianne Emm wrote "Pregnant! Who, me?" and Elaine Garnett of Tauranga submitted "Bird's eye tinnie".
This photo of a pukeko mail box was the Country Funnies photo for May.
Josie Rohde of Whakatane thought the pukeko has a disturbed look on its face as though something internal is wrong, maybe indigestion, which inspired her captions "Oh, my tinny tummy!" and "Oh, my pukeko puku!", winning her a copy of 'The Adriatic Kitchen' by New Zealand author Barbara Unkovic, published by Exisle Publishing.
The man in the bath photo which appeared in June inspired Paul Nu'u of Rotorua to write "Come on......., come on rain, I have a date at 7! First she said run the bath, then she took the car, five more minutes and the evening paper will be here." Rob Graham's caption is "What you think of my entry for bath-hurst this year?"
The photo obviously evoked childhood memories for L Edwards of Rotorua who wrote "After all these years, I still can't forgive my older brother for always making me sit at this end with my bung hole to the plug hole," so winning a copy of the children's book 'Through the Gate'bySally Fawcett, published by Exisle Publishing.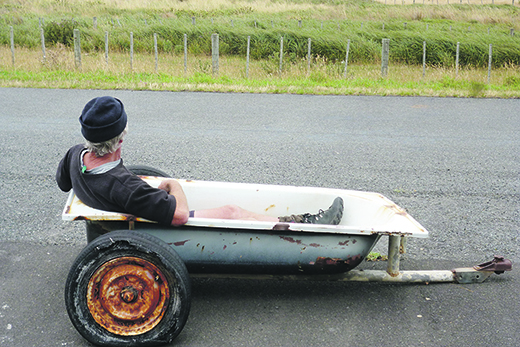 Man in an open-air bath was the Country Funnies photo for June.
Rugby Country

This month's book prize is 'New Zealand Rugby Country – How the game shaped our nation' by Desmond Wood, published by Bateman.
Rather than write a sports book, with accounts of great rugby games and players, the author Des Wood takes an academic, thoughtful and well-researched look at rugby over the past 150 years and what it means to New Zealand and New Zealanders.
He examines how this small nation has achieved and maintained its status at the top of international rugby and why the sport permeates and reflects our society.
However, it's no dry text. The author's love of the game is evident in his engaging writing style; no more so than in the prologue where he recounts the dramatic events which led to NZ winning the 2011 Rugby World Cup.
David is a graduate in both history and law from the University of Canterbury, a member of the Australian Society of Sports History and the British Society of Sports History and has previously written about the relationships between the history of sports and society. He practices as a barrister in Auckland.
Thanks to Bateman, Coast & Country News has a copy of 'New Zealand Rugby Country' to give away. To be in to win, email captions (as many as you like) for the photo below and send with your name and address with Country Funnies as the subject line to elaine@thesun.co.nz Or put these details on the back of an envelope and post to Country Funnies, PO Box 240, Tauranga 3140 to arrive no later than July 19.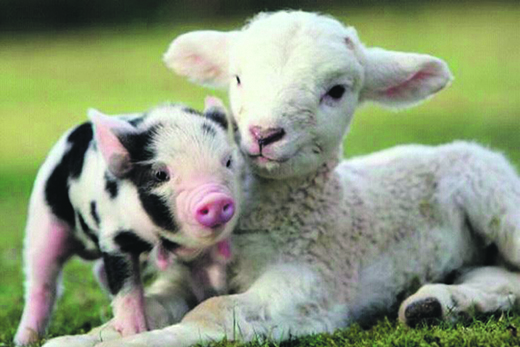 Caption this photo and be in to win a copy of the book "New Zealand Rugby Country" by Desmond Wood, published by Bateman.